When Keba Konte opened his coffee company, Red Bay, he was determined to flip the cliché gentrification script, and created a radical business model in which he shares business profits with his employees in addition to their tips and wages. It's been growing ever since – both for its great coffee and great karma – and the second Fruitvale location opened last year inside Red Bay's production headquarters. It's a beautiful industrial space to enjoy a coffee, where you can learn about its production right before your eyes, and they have even expanded to hosting events.
3098 E 10th St., Frutivale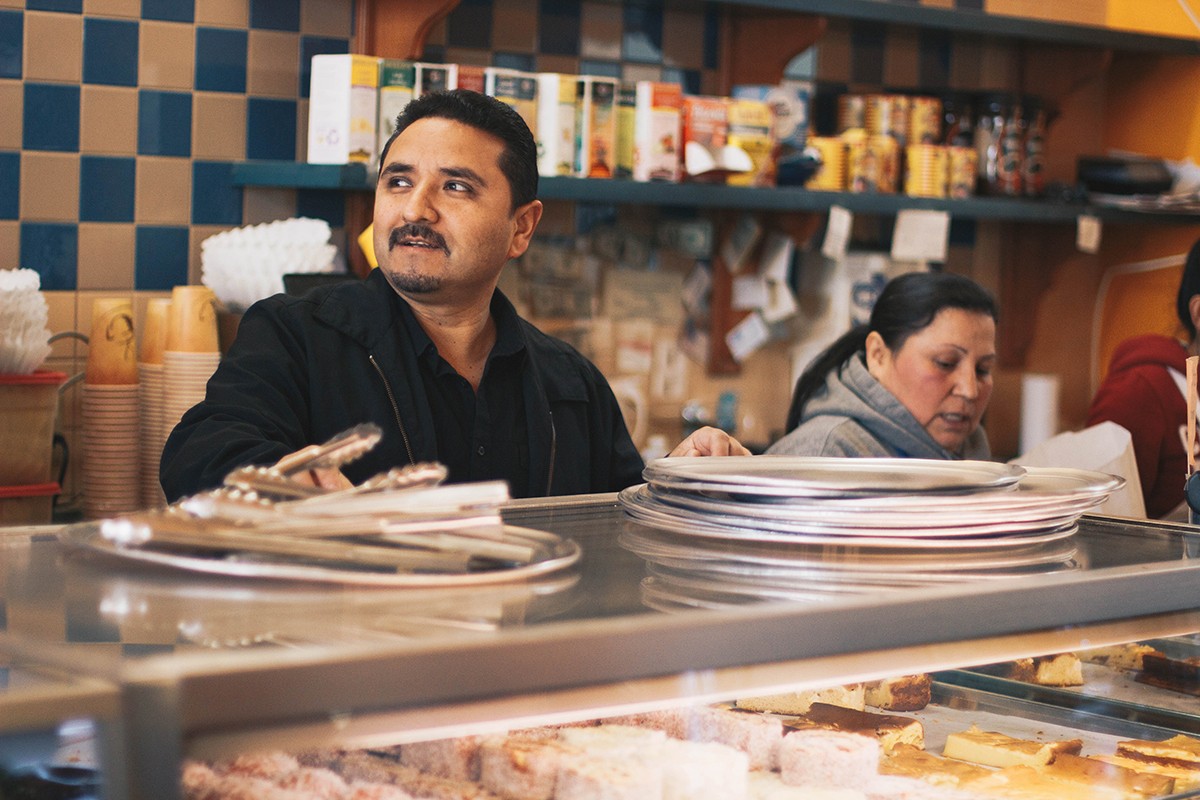 Opened in 1989 by Guadalajaran native, Ramon Pena, Pena's Bakery has been a favorite ever since for its flaky empanadas, glazed conchas, pan dulce and other homemade treats. Stop-by this Fruitvale bakery at any time for a true example of the roots of the neighborhood.
3912 International Blvd, Fruitvale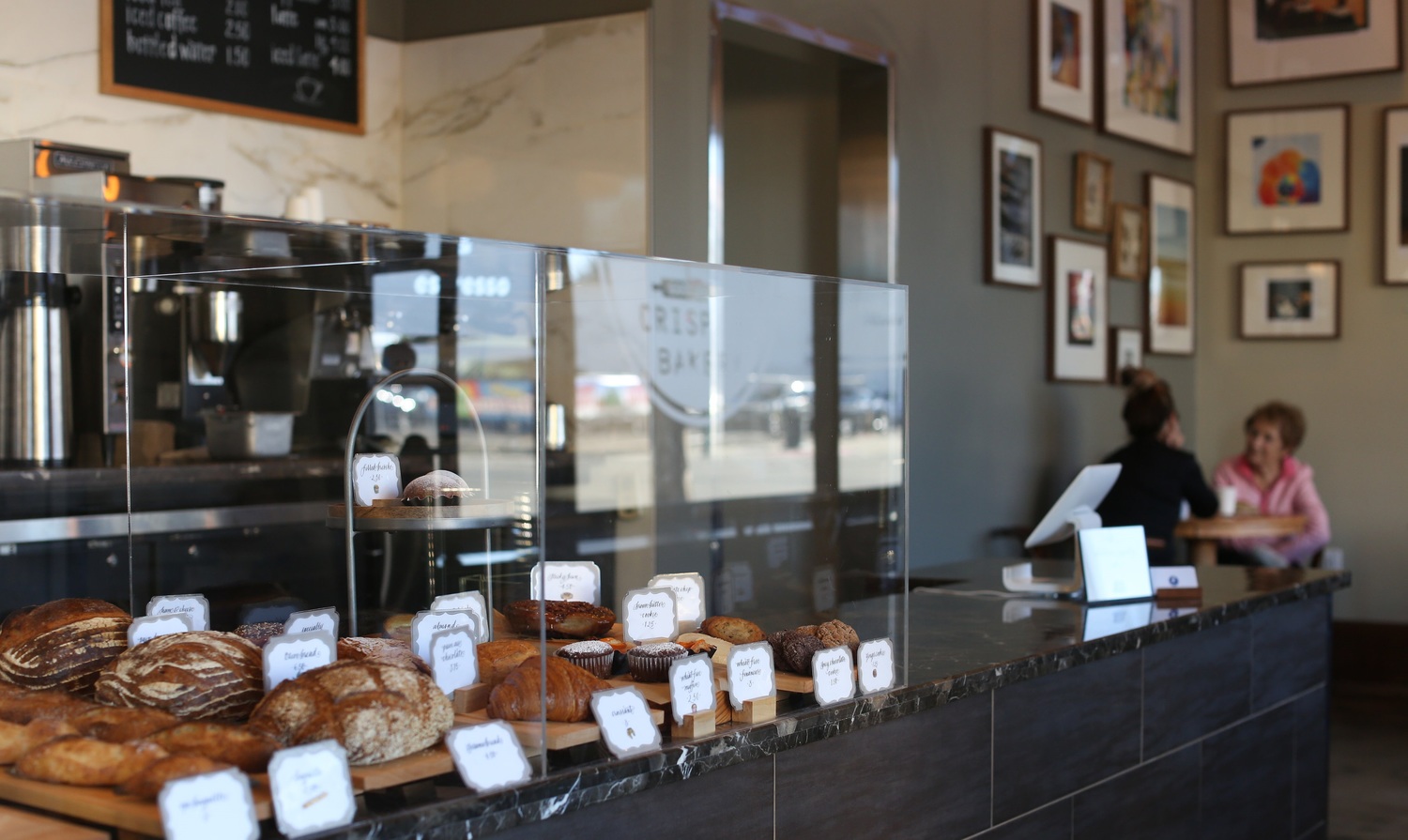 Opened in 2014 by Bay Area native, Beth Woulfe, and Christian Fidelis de Goes, who met while working at Bouchon Bakery in New York, Crispian Bakery is their baking dream come alive and the neighborhood has been benefiting ever since. With a focus on French-inspired American breads, cookies, pastries and other seasonal-baked goods, Crispian is a perfect neighborhood bakery that consistently delivers delicious creations.
1700 Park St., Suite 120, Alameda
Located in the ground floor of the original Masonic Lodge that was built in 1891, The Local has quickly become a neighborhood staple since opening last year. Offering a full menu, great coffee, the beloved Mexican hot chocolate and selections from Alameda Island Brewing Co on tap, the eatery's real draw are the friendly owners and the sense of community.
1333 Park St., Alameda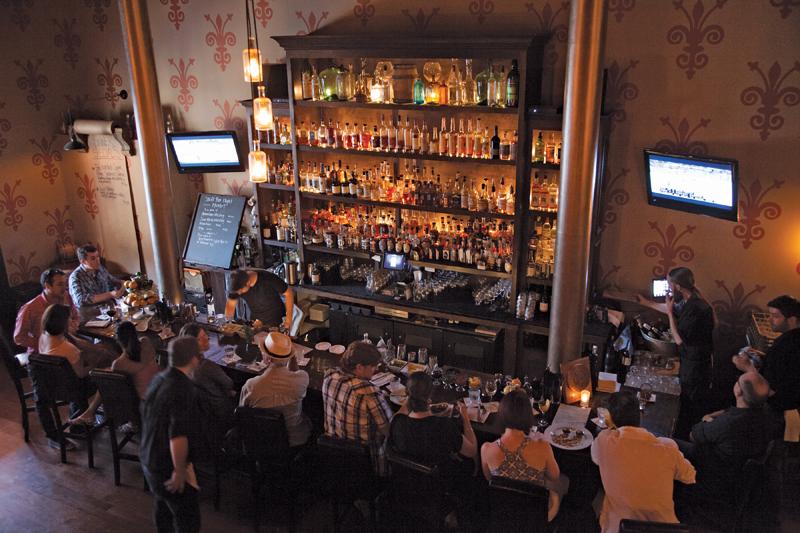 American Oak is an upscale gastropub located in downtown Alameda that offers elevated steaks, burgers, hot wings and other American fare. The restaurant also features over 200 labels of whiskey from malt, rye, bourbon and Scotch labels so if you love whiskey, this is definitely your spot. Once you've tasted 100 of their whiskeys, you can even become a member of the "Personal Liberty League" and receive a custom-etched glass with your name on it. Cheers to that!
2319 Santa Clara Ave., Alameda
The SF fave has made its way to the East Bay and this Alameda location is just as bustling as the original. Sample the exotic and delicious flavors of Burma in this small eatery, just be sure to go early as the wait times can be long.
1345 Park St., Alameda
Mariscos La Costa is a casual, open-air taqueria stand, that offers Mexican staples and killer seafood plates. The oysters on the shell, crispy ceviche tostadas, seafood coctel floats in tomato broth, or octopus tostadas are all fresh, vibrant and hit the spot with lime, cucumber and an agua fresca.
3625 International Blvd, Fruitvale
Not a lot has changed since Ole's opened in 1927, and that's exactly why locals love this Park Street mainstay. Enjoy the retro diner feel as you feast on the light and crispy signature waffles or anything else from their classic breakfast menu served all day.
1507 Park St., Alameda
Brought to you by the same people who own the longtime hit Little Star Pizza in SF, The Star on Park brings the same great Chicago-style deep dish pizza and is a welcomed addition to Alameda.
1400 Park St., Alameda
Bars, Breweries, Wineries and Distilleries
Claiming to be Oakland's "oldest and largest brewery," Ale Industries is also perhaps its most experimental and eco-friendly. Since it opened in 2009, Ale Industries has been known for its creative and open-minded approach to beer-making which has earned much respect in the industry and within the local community. The taproom in the revitalized Fruitvale District offers over a dozen beers on tap in an inviting warehouse space that showcases local art, and makes for a great spot to kick back with their signature Cherry Kush and take in the local scene.
3096 E 10th St, Fruitvale
Located in the historic Alameda Theater Complex, Alameda Wine Company is an oenophile expression of love by its owner, Ken Urlich, who opened this wine bar to highlight "superior small-production, hand-crafted wines from around the world" at a great value. Patrons are encouraged to try any of the 250 hand-selected bottles before they purchase a bottle, or they can simply linger at the bar for the evening.
2315 Central Ave, Alameda, CA 94501
Unique cocktails, draft beer and Asian pub grub plates keep the crowds coming back to this boisterous local haunt. Favorites include fried chicken baskets and garlic noodles which satiate the patrons during Monkey King's long happy hours.
1315 Park St., Alameda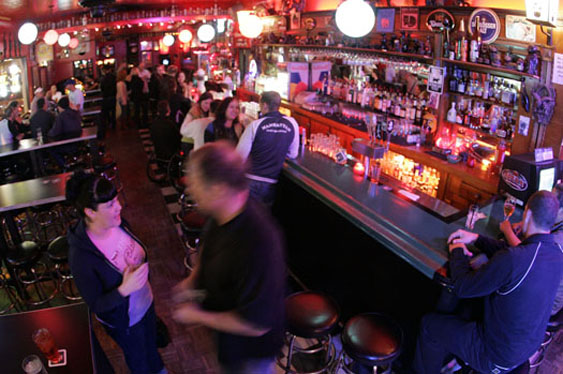 The East Bay counterpart to the famed Mission dive of the same name, Lucky 13 Alameda provides the same no-frills environment where the focus is on its impressive beer selection, and an ever-growing list of local wines. Have a pint on the patio, put a song on the juke box, play a round of Skeeball or rack up the pool table, this spot has plenty of recreation for all and if you get hungry you can order food from Scolari's next door.
1301 Park St., Alameda
Get a glimpse into the local art community by doing the monthly 2nd Friday Art Walk, when dozens of art galleries open up their spaces to promote art and culture in Alameda and Oakland's Jingletown. Participants change each month, but it's generally along the art spaces down Park Street between 6 and 9pm.
The Bay Area loves restored movie houses, and the Alameda Theater is no exception. This 1932 Art Deco theater was restored in 2008 and has since become a center of entertainment for the area. Catch a flick in the historic landmark and enjoy food delivered straight to your theater seats from Cinema Grill.
2317 Central Ave., Alameda
Once known as the Coney Island of the West, the Crown Memorial State Beach is a protected public parkland that features a 2.5-mile stretch of sand that is ideal on warm days. A hub of coastal activities, the beach is well-known for windsurfing, has a bike trail along the shore, and has the family-friendly Crab Cove Visitors Center which highlights flora and fauna of the San Francisco Bay.
Eighth Street and Otis Drive, Alameda, CA